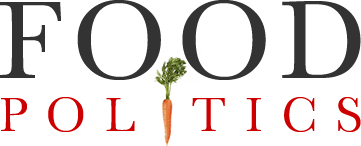 by Marion Nestle
Civil Eats: The Year in Food Policy, 2017
Civil Eats reviews what happened this year:
It was a tumultuous year for food policy in the United States.

The year started off with several efforts by the Obama Administration to safeguard efforts at wide-scale food system change—such as the long-awaited formalization of new animal welfare rules in organics and the so-called "GIPSA rule," which promised to level the playing field for small-scale meat producers in a consolidated marketplace. But once Donald Trump took office, things began to shift rapidly.
Take a look.  The article, by Twilight Greenaway, refers to Civil Eats' articles throughout the year.