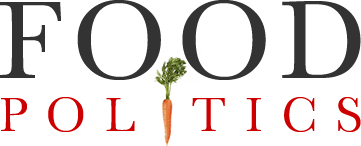 by Marion Nestle
Bakery & Snacks: China Market Report
I subscribe to a bunch of newsletters, one of which is BakeryandSnacks.com.  It tracks the market for baked goods and snack foods throughout the world.  Here, for example, is its roundup of articles about that market in China—the fastest growing bakery market in the world.
Special Edition: China market report

China's bakery sector has been the most dynamic around the world – growing in double digits in the past decade – and shows no signs of slowing down, despite quickly becoming saturated with both large and artisanal Asian and foreign players. To coincide with the country's Lunar New Year celebrations and proceeding Bakery China – Asia Pacific's largest event for the bakery and confectionery market to be held in Shanghai in May 2018 – BakeryandSnacks examines the world's fastest growing bakery market.