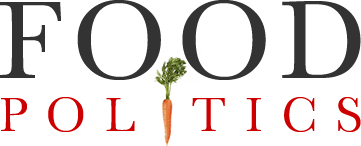 by Marion Nestle
Concord, NH: Payson Center for Cancer Care
I'm giving two talks today, both open to the public and free.  Information is here.
Noon: I am giving Grand Rounds on "Food Politics: Diet and Cancer Prevention," Concord Hospital Family Health Center, 250 Pleasant St.
6:30 p.m.: I am speaking on "Food Politics: Food Industry Influences on Diet and Health," at Concord City Auditorium, 2 Prince St.  A book signing will follow.