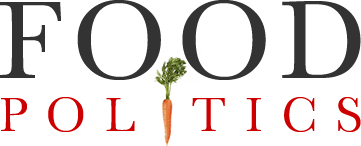 by Marion Nestle
Weekend reading: Intro to the Farm Bill
The 2018 Farm Bill is due in six months but it impossible to follow without a scorecard.  Fortunately, we have help.
National Sustainable Agriculture Coalition
Harvard's Law School Food Law & Policy Clinic in collaboration with a group of other law-school programs has produced a series of reports on its Farm Bill website.
These are grounded in history and organized by issue and goal.  They are a great place to start to understand the issues.