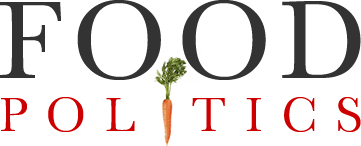 by Marion Nestle
Weekend reading: ban factory farms
Food and Water Watch has a new report advocating a ban on factory farms.
Why?  Because factory farms:
Produce enormous volumes of waste
Fuel climate change
Pollute air and water
Exploit workers
Harm animal welfare
Drive antibiotic resistance
Harm rural communities
This is ten years after the report of the Pew Commission on Industrial Farm Animal Production (on which I served).
Not much has changed but this new one is particularly well researched and is a welcome addition to the ongoing debate.