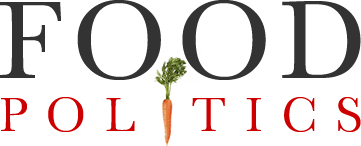 by Marion Nestle
Uh oh. California is reporting problems with kids eating cannabis edibles
The Los Angeles Times reports that calls to California poison control centers about kids ingesting marijuana "edibles" are increasing.  There have already been about 400 calls this year.
California legalized marijuana in 2016.  Edibles are a big part of the cannabis market.  They are often packaged to look like regular candy, cookies, brownies, and other treats.
Nearly half of last year's calls involved children 5 and younger
64 were about toddlers who were a year old
38 calls were about children under 12 months old
Kids who eat them are brought to emergency rooms, and these visits too are increasing.
I've written about kids eating edibles before, in connection with legalization in Colorado.
Of this, Elise McDonough, former editor of High Times, and author of the High Times Cannabis Cookbook, says:
And keep edibles away from pets too.
While we are on this topic, here's what pediatricians are saying about marijuana use during pregnancy, lactation, and early childhood. While waiting for further research,
Advice from medical professionals should be consistent: pregnant and lactating women should be advised to avoid cannabis use, and women (and men) caring for developing children also should be advised to maintain abstinence.