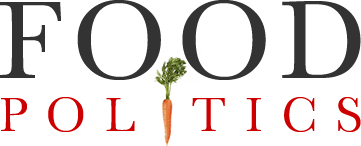 by Marion Nestle
Food Navigator Special Edition: Healthy Snacks
Here's another one of FoodNavigator-USA's collection of articles on single topics, this one on "healthy" snacks.  I'm putting "healthy" in quotes because these are all processed food products.  If you are trying to track snacking trends, here they are.
Special Edition: Healthy Snacks

Hartman Group says roughly half of the eating occasions in the US are now snacks, but if snacking is still about treating yourself, are we treating ourselves a little too much? How can manufacturers meet demand for fresher, healthier snacks that are also portable and convenient? In this FoodNavigator-USA special, we explore how manufacturers are adapting to changing eating patterns.