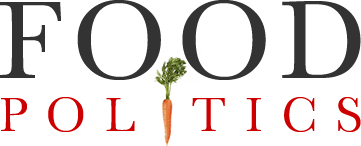 by Marion Nestle
What's in dietary supplements? NutraIngredients on transparency
NutraIngredients is another one of those industry newsletters I read every day.  Here is its collection of articles—a special edition—on supplements.  In the United States, supplement ingredients and labels are governed by the Dietary Supplement Health and Education Act of 1994, which effectively deregulated the products leaving the public to take the products on trust, sometimes justifiably, but sometimes not.
Special Edition: Transparency in Dietary Supplements
Issues concerning adulteration, identity and others swirl around the dietary supplement industry.  In this special edition, NutraIngredients-USA looks at the opportunities for proactively dealing with these questions in an effort to boost transparency and retain consumers' trust.