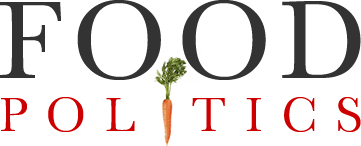 by Marion Nestle
South Africa's record-setting (not in a good way) Listeria outbreak: an update
In April, I wrote about the deadly outbreak of Listeria-contaminated processed meat ("polony") in South Africa.  Back then, the country's Health Department explained what it was doing to try to stop the outbreak.  It's now pretty much over, and the Health Department has issued an updated report on it.
Cases reported: 1060
Deaths: 216
Listeria is deadly.  For this outbreak, the death rate is 27% (216 of 806 cases in which the outcome is known).
As is typical of foodborne disease outbreaks, most cases occurred long before the products were recalled.
Of those cases interviewed after the recall
38/65 (58%) of ill people or their proxy reported consuming polony prior to their illness onset; brands manufactured by Enterprise Foods were most commonly reported to have been consumed where brand of polony was known.
The health department is doing a lot to try to understand what happened here.  But it faces challenges:
There are challenges regarding the turn-around time of testing of environmental swabs from facility inspections. Challenges are arising on account of the volume of specimens received during the last three weeks, machine failure and in some cases, challenges regarding test result interpretation. Each challenge is being addressed through appropriate interventions.
Food safety lawyer Bill Marler offers advice to the CEO of Tiger Brands, and to any other CEO of a company selling a product that makes people ill, beginning with an explanation of "why it's always a bad idea to poison your customers."
Know your regulators.
Stop making the implicated product and recall the ones at risk.
Launch your own investigation.
Be transparent.
Admit fault.
Do not blame your customers.
Reach out to customers who have been harmed.
Teach what you have learned.
Marler has put money behind this advice.  Let's hope the CEO takes him up on it.