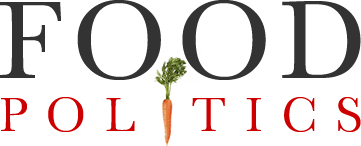 by Marion Nestle
French National Assembly issues tough report on ultraprocessed foods
An article in FoodNavigator.com got my attention.  It said the French food industry was outraged by a report from the French National Assembly calling for actions to make heavily processed ("ultraprocessed") foods healthier.
The Assembly issued its non-partisan report in two parts:
The report includes recommendations for a wide variety of measures to improve the food supply, especially for children.
With respect to ultraprocessed foods, the report is tough.  It provides evidence that the industry's voluntary measures to improve the nutritional quality of its products are neither adequate nor effective.
Therefore, the Assembly proposes measures like these:
Limit the number of additives that can be used in processed and ultraprocessed food products; require them to be labeled.
Introduce regulations limiting the salt, sugar, and trans fat content of processed foods.
Restrict TV and other electronic marketing of products likely to harm the health of children.
Guarantee the quality of food marketed overseas by restricting their sugar content.
Make food education compulsory from pre-school on; include school meals in the education program; train teachers and staff.  This applies to all schools by 2019-2020.
Implement Nutri-Score* on all processed and ultraprocessed food products produced in France.
Require labeling of origin for processed and ultraprocessed products.
Distinguish artisanal from industrial pastry products with a "made on site" label.
*Nutri-Score, as I have previously discussed, is a front-of-package labeling scheme that awards a letter grade to processed foods based on a combination of its desirable and undesirable nutrients (A is healthiest).
No wonder French food companies are upset.  The French National Assembly wants to hold them accountable.