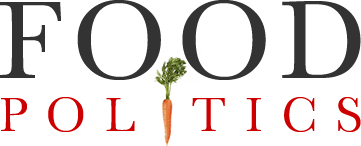 by Marion Nestle
The Honey Smacks Salmonella outbreak: an update
I wrote about the recall of Honey Smacks cereals last June when its Salmonella outbreak was just past its peak, but a post from food-safety lawyer Bill Marler made me think this outbreak is worth another look.
The CDC says the Honey Smacks outbreak is over now.  But it also says you should still be careful not to eat Honey Smacks with a "best if used by" date of June 14, 2019 or earlier (the packages I saw on the shelf at the Ithaca Wegmans were dated May 19, 2019—oops).
Marler got my attention by pointing out what the FDA found in its June 2018 investigation and reported in its warning letter to Kerry, Inc, the manufacturer of this Kellogg's cereal.
Between September 29, 2016 and May 16, 2018, you repeatedly found Salmonella throughout your facility, including in cereal production rooms. During this time period, you had 81 positive Salmonella environmental samples and 32 positive Salmonella vector samples (samples taken in response to finding a positive on routine testing)…Further, you had repeated findings of other Salmonella species in some production lines and rooms used for the manufacture of cereal.
What?  Over a period of a year and a half, the manufacturer's testing identified 113 samples positive for Salmonella—and did little or nothing to prevent Salmonella from getting into the cereal?
The damage was hardly trivial.
The Food Safety and Modernization Act set rules governing the safe production of foods.  Clearly, some companies, this one apparently, did not bother to follow them.
This, then, is a matter of inadequate enforcement.
Do food companies need to be forced to follow standard food safety procedures?  Apparently so if public health is to be protected.