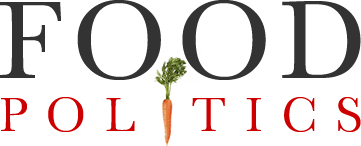 by Marion Nestle
Who is suing whom? Food politics lawsuits
FoodNavigator-USA has collected its recent articles on food industry lawsuits.  As it puts it,
There have been hundreds of class action lawsuits directed against food and beverage companies in the past five years, spanning everything from added sugar, 'natural' and 'healthy' claims, to glyphosate residues, and alkaline water claims. We take a look at some high profile cases, some emerging hot topics from Non GMO claims to a new wave of kombucha lawsuits, and what's coming up from the FDA, from plant-based 'milk' labeling guidance to a fresh look at 'healthy' and 'natural' labeling.
I've organized these into categories.
GMOs
Warnings about chemicals in foods
Compliance with labeling and health claims requirements
And here's a more recent one from CBS News:
LaCroix ingredients: Lawsuit alleges "all natural" claim is false: LaCroix sparkling water is facing a lawsuit alleging its claims of "all natural" and "100 percent natural" are misleading because…"Testing reveals that LaCroix contains a number of artificial ingredients, including linalool, which is used in cockroach insecticide."
And here's one more from CSPI (an October 24 addition):
CSPI sues Jamba Juice: its juices, CSPI charges, are made from cheap concentrates as well as fresh fruit.
Addition, December 11