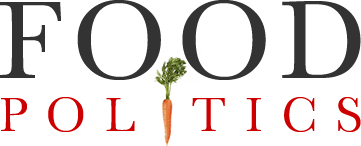 by Marion Nestle
Weekend reading: Fruitful Labor
Mike Madison.  Fruitful Labor: The Ecology, Economy, and Practice of a Family Farm.  Chelsea Green 2018 (short at just 164 pages).
Every now and then, Chelsea Green sends me a book this publisher thinks might interest me.  And right they are.  This book is a perfect example of why I'm so impressed by what Chelsea Green chooses to publish.
Fruitful Labor is a conversational how-to manual for anyone thinking about doing small-scale, sustainable farming and wondering whether it could be fun and provide a decent living.  Madison's optimistic yet realistic outlook makes it clear that both are possible.  He raises 200 or so vegetables and fruits on his own farm of 20 acres or so near Sacramento.
The book covers the specifics of what equipment and tools you need and what you need to do to raise animals, take care of the soil, and, yes, make a living.  Madison philosophizes about such matters as spacing of trees, what to do about wild animals, water quality, care of tools, the cost of electricity, and other such details.
He provides a copy of his IRS profit-and-loss statement and explains what it means to have enough income.
Dianne and I have never been motivated to be rich in terms of money.  We live in a beautiful place, we have many friends, we're healthy, we have meaningful work, and we have wholesome food to eat and good local wine to drink–what would we want with more money?
Later, he explains the reality:
The increasing price of farmland in this area has far outstripped the rising prices of other assets, most notably labor, to the extent that a young couple starting out today has no possibility of replicating our experience….the price of farmland reflects not only its agricultural value, but also its value as an instrument of financial speculation and a place for a homesite; it is the latter two that primarily drive the price….In this context, our farming system is not sustainable.
This is a thoughtful, useful book, a pleasure to read and an inspiring plea for what used to be understood as agrarian values.
More than ever, we need such values.  Thank you Mike Madison, and thanks also to Chelsea Green.