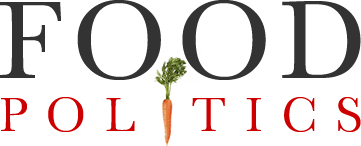 by Marion Nestle
Another industry-funded study for your amusement
As I discuss in my latest book, Unsavory Truth: How Food Companies Skew the Science of What We Eat, food industry funding of nutrition research produces highly predictable results and, therefore, is not good for science, public health, or trust.
Industry-funded studies are easily recognizable by their titles.  When I see a title like this one, I immediately wonder why anyone would do a study to example this particular question.  And then I look to see who funded it.
Title: Corn Oil Lowers Plasma Cholesterol Compared with Coconut Oil in Adults with Above-Desirable Levels of Cholesterol in a Randomized Crossover Trial. J Nutr 2018 148(10):1556-63.
Conclusion: "When incorporated into the habitual diet, consumption of foods providing ∼54 g of corn oil/d produced a more favorable plasma lipid profile than did coconut oil in adults with elevated cholesterol."
Sponsor: "Supported by ACH Food Companies, Inc., Oakbrook Terrace, IL," and all of the authors either received research funding from ACH Food Companies, Inc., or are employees of that company.
Comment: So what is this about?  ACH is the maker of Mazola oil, which must be losing market share to coconut oil.
Which oil is better for you and does it really matter?
I sure would like some independent researchers to weigh in on this.