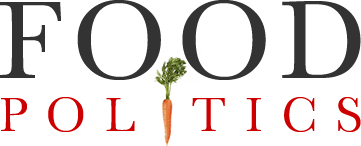 by Marion Nestle
The Farmers' Share of your Thanksgiving Dinner? 11 Cents.
The National Farmers' Union computes the farmers' share of the cost of your Thanksgiving dinner.
The farmers' share?  11 cents.
How come?
And turkey growers, who raise the staple Thanksgiving dish, received just $0.06 per pound retailing at $1.29..that $0.06 figure—while striking on its own—is particularly egregious when considering the fact that poultry integrators received $0.53 per pound.
Happy Thanksgiving food politics.