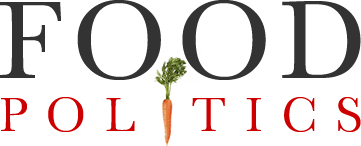 by Marion Nestle
Annals of food marketing: Gold-leafed potato chips!
When Torsten Veblen wrote The Theory of the Leisure Class in 1899, he could not possibly have imagined this product when he invented the term "conspicuous consumption."
I am indebted to BakeryAndSnacks.com for its noting the new "bling in snacks:"
Japanese snack maker Koikeya…collaborated with gold-leaf maker Hakuichi…to create the Koikeya Pride Potato Kanazawa Gold Leaf Salt chips. The chips are crafted with particular care to the ingredients and frying process, using gold leaf pieces in two different sizes to ensure the chips are thoroughly coated.

The Koikeya Pride Potato Kanazawa Gold Leaf Salt chips are priced at 300 yen for a 68g bag, available at convenience stores across Japan.

The snack maker is also offering an exclusive set that comes with three packages of extra gold leaf that consumers can sprinkle onto the chips.The set, priced at 2,000 yen ($18), includes three 68g (2.4oz) bags of the chips and three 0.12g (0.004oz) packets of extra gold leaf.
Gold-plated junk food?
Fortunately, gold has no calories.