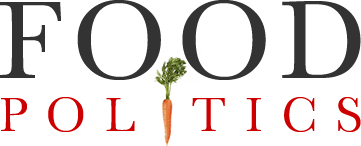 by Marion Nestle
Weekend reading: Halal Food
Febe Armanios and Boğaç Ergene.  Halal Food: A History.  Oxford University Press, 2018.
I reviewed a book about the regulation of Halal Food in September last year, and its politics continue to fascinate me.
This book covers anything and everything you would want to know: the rules, the slaughter issues, what the rules say about alcohol, and how delicious Halal food can be and is.
Its has great illustrations (alas, in black-and-white) and the Appendix comparing Kosher, Christian, and Halal food rules is a model of clarity.
This is an academic book, but full of tidbits I found fascinating.  To pick one example, "Haute Halal."
Beyond street or fast food, halal eating in France has also transformed into a gourmet style dubbed "French-halal fusion" or "haute halal."  Some young Muslims born and raised in France grew up unable–bit yearning–to taste some of France's most iconic dishes, like foie gras and magret de canard, and several of them have long blogged about these frustrating barriers.  The barriers began to fall in 2007, when two brothers of Algerian origin…opened Paris's (and possibly that country's) first gourmet French -halal fusion restaurant, Les Enfants Terribles….The restaurant, moreover, serves no wine or alcohol, which the owners admitted was a "turnoff" for some French customers.

Responding to this drive to make halal food more chic, gourmet, and even decadent, in 2015 the first halal cooking school, "L'Ecole de Cuisine Halal, opened in Paris.
This book is fun to read, and has much to teach.