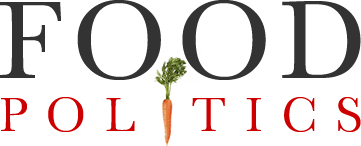 by Marion Nestle
Industry-funded request of the week: prove peanuts healthy
Peanuts are delicious when freshly roasted—I always keep some on hand—and they are highly nutritious, despite their calories.
But the peanut industry must not think sales are high enough (oh those sales-inhibiting peanut allergies).
Its trade group, The Peanut Institute, has issued a Call for Research Proposals.
We are currently requesting human peanut nutrition research proposals with an emphasis on the effect of consuming peanuts, peanut butter, and other peanut products on: (1) cognition/brain health, (2) chronic disease risk and outcomes, (3) diet quality, and (4) gut microbiome in various populations. Other research areas that increase the understanding of peanut consumption and human health are encouraged. All novel and noteworthy proposals that advance the health and wellness message of peanuts will be reviewed [my emphasis].
The Peanut Institute is not interested in funding open-ended research exploring the effects of peanuts on health.
Instead, it intends only to consider proposals designed to prove benefits.  This is marketing research, not basic science.
As I demonstrated in Unsavory Truth: How Food Companies Skew the Science of What We Eat, the basic observation is this: industry-funded research almost always favors the sponsor's product.
I discuss similar requests from other trade groups in that book.  Guess what.  The funders usually get what they ask for.