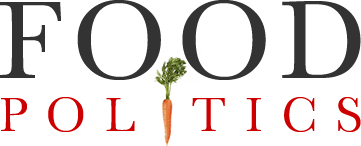 by Marion Nestle
Coca-Cola's political influence in China: documented evidence
The BMJ (the new name for what was formerly the British Medical Journal) has just published a report by Susan Greenhalgh, an anthropologist and China specialist at Harvard, of how Coca-Cola, working through the International Life Sciences Institute (ILSI), got the Chinese government to focus its anti-obesity efforts on promoting physical activity rather than dietary changes.
Professor Greenhalgh documented industry influence on Chinese health policy through review of published work as well as interviews with key players in this drama.
A more thorough report of her investigation with details of her interviews was released at the same time by the Journal of Public Health Policy: "Soda industry influence on obesity science and policy in China."  This report comes with extensive supplemental information about her methods and interview details (these explain why training in anthropology is useful for this kind of work and provides information not otherwise available).
For readers familiar with Coca-Cola's funding of the Global Energy Balance Network (GEBN), this is a familiar story.
I tell the GEBN story in a chapter in my recently released book, Unsavory Truth: How Food Companies Skew the Science of What We Eat.
One surprise in writing that book was how often ILSI turns up in its pages.  ILSI positions itself as an independent "nonprofit, worldwide organization whose mission is to provide science that improves human health and well-being and safeguards the environment," but it was founded by Coca-Cola and is largely supported by food and beverage companies.  It works in many countries to promote food-industry interests.
Greenhalgh's articles thoroughly expose how this organization accomplishes its objectives.  If you would like to know more about it, UCSF Food Industry Documents Library can help, as I learned about from this tweet.
Greenhalgh's investigation has received extensive press coverage.
I was particularly interested in the account by Crossfit's Derek Fields and Russ Greene, which provides further documentation of the close connections between Chinese health agencies, ILSI, and programs funded by Coca-Cola.