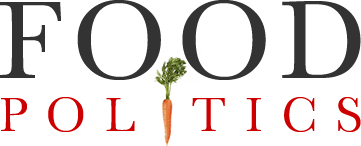 by Marion Nestle
Palm oil politics: corporate effects on health
The World Health Organization is about to publish a report on how the palm oil industry is promoting obesity and chronic disease as well as environmental degradation as integral parts of its business model.
The draft report gets right to the point.
We highlight the industry's mutually profitable relationship with the processed food industry and its impact on human and planetary health, including detrimental cultivation practices that are linked to respiratory illnesses, deforestation, loss of biodiversity and pollution. This analysis illustrates many parallels to the contested nature of practices adopted by the alcohol and tobacco industries.
The research behind the report supports the analytical framework for examining industry's effects on health.
The report documents how the palm oil industry, working with the food industry, acts to maximize profits at the expense of health and the environment, through marketing, supply chain management, lobbying, and corporate "citizenship."
The report calls for
More research on the effects of palm oil on health
Actions to mitigate industry influences to protect producers and sellers from needed regulations
Use of the Sustainable Development Goals to aid these actions
You don't get why palm oil raises health and environmental concerns?  Read this.  Now.