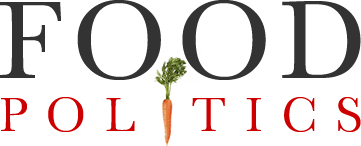 by Marion Nestle
Industry-funded study of the week: dairy and chronic disease
This is one of my ongoing updates of industry-funded studies such as those discussed in my most recent book, Unsavory Truth.
Here's this week's example:
Funding sources and outcomes of dairy consumption research – a meta-analysis of cohort studies: The case of type-2 diabetes and cardiovascular diseases.  Moshe Mishali, Mirit Kisner,Tova Avrech.  International Dairy Journal, accepted and in press 2019.
The study: The authors asked whether the source of funding was associated with the results of studies examining the association of dairy food intake with the risk of type 2 diabetes or heart disease.
Conclusion:  "This meta-analysis found that the funding source (i.e., food industry sponsorship versus neutral organisations sponsorship) did not affect the findings of studies in terms of the association between dairy consumption and the risk of developing type-2 diabetes and cardiovascular diseases…This meta-analysis suggests that research funded by the dairy industry might not deserve the same dismissive treatment that other industry-funded studies might merit."
Funder: "This work was supported by the Israel Dairy Board Research – Fund (DBRF). Declaration of interest Moshe Mishali is a consultant for the Israel Dairy Board; Mirit Kisner was paid for her work by the Israel Dairy Board; Tova Avrech is Chief Health Officer at the Israel Dairy Board."
Comment: This study was commissioned by the Israel Dairy Board specifically to address "The radicalised discourse that emerged in recent years [which] sees industry-funded research as inherently biased due to the obvious vested interests of any industry that initiates and funds certain studies…We sought to check if the suspicion is warranted when it comes to the dairy industry."
These conclusions are consistent with those of Wilde et al (2012), although that study found that independently funded research included the only studies with results unfavorable to dairy (3 out of 16), whereas the industry-funded research came out 100% in favor of dairy products.
I would find the arguments about the benefits of dairy food more convincing if they were funded and conducted by investigators with no skin in the game.