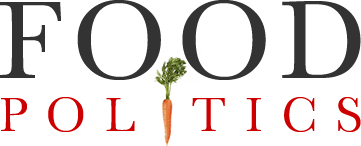 by Marion Nestle
Weekend reading: Movable Markets
Helen Tangires.  Movable Markets: Food Wholesaling in the Twentieth-Century City.  Johns Hopkins Press, 2019. 
Why did Paris destroy Les Halles?  Why did New York City move the Fulton Fish Market to the Bronx?  People who remember these places still mourn their loss. 
This book explains why such moves were inevitable.  They happened as a result of concerns about sanitation and crowding, the introduction of trucks, the need for parking, and the high cost of inner city real estate, and that's just for starters.
I did a blurb for this one:
In investigating the social, economic, and political forces behind the removal of beloved city food markets—Les Halles in Paris, New York's Washington Market, for example—to more efficient but far less colorful out-of-town locations, Helen Tangires has given us a refreshingly new take on the history of twentieth-century food systems.