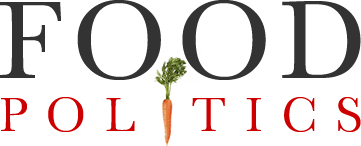 by Marion Nestle
In memory of Elisabet Helsing (1940-2019)
The latest issue of World Nutrition, the online journal of the World Public Health Nutrition Association, contains tributes to Elisabet Helsing, the Norwegian nutritionist and breastfeeding advocate who died in January of the effects of Parkinson's disease.
Here's my contribution.
I met Elisabet in the late 1980s when she was living in Copenhagen, heading up nutrition activities at WHO's regional office for Europe.  At that time, I did not have much international nutrition experience so I said yes right away when she asked me to go to Mauritius and report on its efforts to prevent childhood malnutrition.  In the month I spent there—January 1990—it became clear that I had landed in the middle of the nutrition transition, as we now call it.  Type 2 diabetes and heart disease were increasing rapidly  right along with persistent undernutrition in some segments of the population. With observations complete, I went to Copenhagen to work with Elisabet on my report.  There, I got to see her in action, and impressive it was.  She was right on top of every nutrition policy in each of the 30 or so countries then part of the region, knew all the key players in government and public health by name, and spoke on the phone to each of them in their own languages.  I had never met anyone so stunningly beautiful, accomplished, forward thinking–and courageous.  Not long after, she was diagnosed with Parkinson's—Mr. P., as she called it.  She spent the rest of her years keeping Mr. P. at bay as best she could, while continuing her policy and breastfeeding work.  She inspired me, all the way to the end.  I could say more about the later times I saw her in New York or Oslo, but it's too heartbreaking.  I took this photo at a meeting of the European Nutrition Society in Vienna in 1995, and that's how I want to remember her.