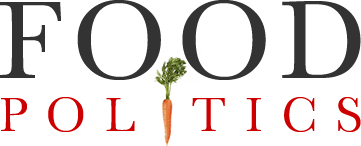 by Marion Nestle
Industry-funded study of the week: this time, Pistachios
Pistachio consumption modulates DNA oxidation and genes related to telomere maintenance: a crossover randomized clinical trial.
Silvia Canudas, Pablo Hernández-Alonso, Serena Galié, Jananee Muralidharan, Lydia Morell-Azanza, Guillermo Zalba, Jesús García-Gavilán,1Amelia Martí, Jordi Salas-Salvadó, and Mònica Bulló.  Am J Clin Nutr 2019;0:1–8.
Conclusions: "Chronic pistachio consumption reduces oxidative damage to DNA and increases the gene expression of some telomere-associated genes. Lessening oxidative damage to DNA and telomerase expression through diet may represent an intriguing way to promote healthspan in humans, reversing certain deleterious metabolic consequences of prediabetes."
Funding: "The Western Pistachio Association( USA) and Paramount Farms [which grows pistachios and is owned by POM Wonderful] supported the trial… None of the funding sources played a role in the design, collection, analysis, or interpretation of the data, or in the decision to submit the manuscript for publication."
Comment: I love pistachios.  Like other seeds and nuts, pistachios provide healthy fats and other nutrient along with their calories.  POM Wonderful is notorious for spending fortunes on research to prove the health benefits of the nuts and fruits it produces.  These are, of course, high on the recommended-for-health list.  Therefore, as I discuss in Unsavory Truth, such studies are about marketing, not science.