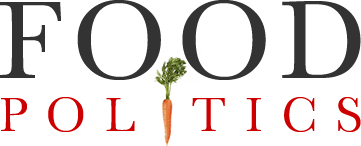 by Marion Nestle
Industry-funded study of the week: grains exonerated!
Perspective: Refined Grains and Health: Genuine Risk, or Guilt by Association? Glenn A Gaesser.  Adv Nutr. 2019 May 1;10(3):361-371.
Conclusion: This literature analysis illustrates a pitfall of attributing health risks to specific food groups based primarily on analysis of dietary patterns. With regard to refined grains, a large and consistent body of evidence from meta-analyses of prospective cohort studies suggests that the assumed health risks are largely a consequence of guilt by association with other foods within the Western dietary pattern, and not to refined grains per se.
Funding: Preparation of this manuscript was supported in part by a grant from the Wheat Foods Council and Grain Foods Foundation. Author disclosure: GAG is a member of the scientific advisory boards of the Grain Foods Foundation, the Wheat Foods Council, and Ardent Mills.
Comment:  The author set out to counter a recommendation of the 2015 Dietary Guidelines Advisory Committee that to improve dietary quality, it's better to replace most refined grains with whole grains.  Refining whole grains removes the great majority of their vitamins, minerals, and fiber (fortified flour replaces some of the nutrients, but not all).  Furthermore, refined grains are the main ingredients in many ultra-processed junk foods that promote overeating calories and raise risks for chronic disease.  Wheat per se may not be the problem, but what about the foods made from it?  I keep thinking: "grain-based desserts," the number one contributor to calories in the American diet, according to the Dietary Guidelines.
Why do studies like this?  So the Texas Wheat Association can issue this headline: "New study exonerates refined grains."
Want details and references on these contentions?  I provide them at length in Unsavory Truth.