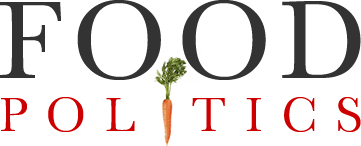 by Marion Nestle
Eat as much meat as you like? Really?
The press release from the Annals of Internal Medicine arrived last week under embargo, sent to me by several reporters: "New guidelines: No need to reduce red or processed meat consumption for good health."
The press announcement was accompanied by 5 review papers, a sixth with this recommendation, and an editorial.  These are posted on the website of their publisher, the American College of Physicians, implying this organization's endorsement of this guideline.
Collectively, these papers challenge dietary advice to eat less processed meat and red meat on the grounds of inadequate science.
These papers argue:
Eliminating processed and red meat from the diet may reduce disease risks but the effects are small and evidence for them is of low quality and low certainty.
Omnivores are unwilling to eat less meat.
If you continue to think eating meat is bad for you in the face of this evidence, you are a victim of the "the less you know, the more you hold to your beliefs" syndrome.
You can ignore dietary guidelines (regardless of source) and continuing eating meat as you always have.
This is a good example of what I call nutritional nihilism, an approach that insists that because observational studies are based on self-reported information and necessarily flawed, their conclusions are unscientific and should be discounted.  Therefore, because we can't do more rigorous studies, we should not advise the public about diets best for health or the environment.
I have several concerns about all this:
Yes, the effects are small but that is true of nutrition studies in general.  The small effects show benefits from eating less meat.  The authors could easily have interpreted their work as suggesting that eating less meat might be useful.  This is an example of interpretation bias.
The authors took a strictly science-based approach to a problem strongly affected by social, economic, and political factors and values.
The studies look at previous studies that compared people who eat meat to those who eat less. The authors excluded studies of vegetarians compared to meat-eaters.
They look at meat outside its context of calories.
The authors did not look at the totality of the evidence; they excluded laboratory and animal studies that can be more closely controlled.
They excluded studies of environmental impact, which has a significant bearing on human dietary practices (meat production adds more greenhouse gases than vegetable production).
The conclusions fall into the category of "everything you thought you knew about nutrition is wrong."  This rarely happens.  Science usually works incrementally, not in one enormous reversal like this.
Do the authors really believe that all those other committees and commissions urging less meat were wrong and continue to be wrong?   Their strictly science-based approach seems unrealistic.
The papers come across to me as a concerted attack on dietary guidelines (national and international), on nutrition science in general, and on nutritional epidemiology in particular.
The meat industry and its supporters will love them.
Attacks on the quality of nutrition research have been coming from many sources lately: the food industry, of course, but also statisticians (John Ioannidis at Stanford is making a career of this), and some scientists (usually with ties to food companies).  The criticisms themselves are not new.
What is new is the vehemence and level of effort to discredit observational studies, particularly those based on self-reports of dietary intake.  Yes, nutritional epidemiology has flaws, but the methods have been useful in many instances, as argued convincingly by two of its leading practitioners.
In looking at nutrition research, I think it is essential to evaluate the totality of information available: laboratory, animal, human epidemiology and clinical studies—and to do this in the context of what people actually eat and the number of calories they consume, as well as adding in a hefty dose of common sense.
Common sense is what's missing in these studies.  Do the authors really believe that:
Meat eaters are healthier than vegetarians?
Eating more meat is better for health?
Meat eaters are less obese and have less heart disease and cancer than those who eat less?
If not, the conclusions make no sense.
Most of the authors report no financial ties to the food industry.  I would love to know the back story about why they chose to do these studies and to interpret them in this way.
Reactions (I will be adding to this list as they come in)