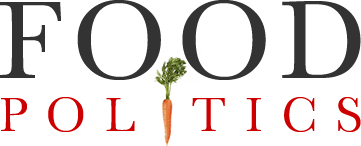 by Marion Nestle
For the record: I am an omnivore
My Twitter feed over the Labor Day weekend was full of messages like this one:
It took me a while to figure out what they were talking about, but eventually I was sent a link to a story in Vice about people who became ill on vegan diets. The article quotes me:
"Most healthy people should be able to adapt to an all-plant diet," says Marion Nestle, nutritionist, professor, and James Beard Award-winning author. She emphasizes eating a "variety of plant food sources, taking in enough calories to maintain a healthy weight, and finding a good source of vitamin B12."
The article describes the health problems reported by some followers of vegan diets.  It quotes me again:
Nestle notes these problems are more associated with "starvation" than a standard plant-based diet, which "should not cause people to lose weight or have any of those issues." However, Nestle adds that a diet high in fibrous plants can take time to adapt to, and people who have been advised to eat a low-fiber diet "will have problems eating a wide enough variety of plant foods to meet nutrient needs." In other words, many of these influencers may be masking disordered eating habits that are unsustainable.
So, in answer to the tweets:
I am an omnivore.
I do not endorse vegan or any other kind of diet.
I believe that many widely different dietary patterns can support good health.
It is possible, but not always easy, to eat healthfully on a vegan diet.
Healthy diets generally contain a wide variety of relatively unprocessed foods in adequate but not excessive amounts.
There are lots of good ways of doing this.  Enjoy!