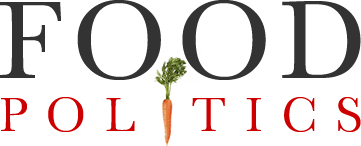 by Marion Nestle
Soda industry hypocrisy: recycling
I was fascinated to see this ad in the October 24 New York Times extolling Coke, Pepsi, and Dr Pepper's commitment to improve recycling.
The ad says "We're all in…But we need your help to change how America recycles."
Sure.  Happy to.  But these companies are among the leading plastic polluters in the world, according to the latest audit.
So how about:
 Stop producing so much waste in the first place
 Stop fighting bottle recycling laws.
I just read the Intercept's investigative report on Coca-Cola's overt and covert opposition to recycling laws: "LEAKED AUDIO REVEALS HOW COCA-COLA UNDERMINES PLASTIC RECYCLING EFFORTS."
As the article explains:
States with bottle bills recycle about 60 percent of their bottles and cans, as opposed to 24 percent in other states. And states that have bottle bills also have an average of 40 percent less beverage container litter on their coasts, according to a 2018 study of the U.S. and Australia published in the journal Marine Policy.

But bottle bills also put some of the responsibility — and cost — of recycling back on the companies that produce the waste, which may be why Coke and other soda companies have long fought against them.
Soda companies would much rather have us clean up the mess they make.
Mind you, I'm for cleaning up that mess and am happy to help.  But I also want bottle recycling laws that give us an incentive to take back all that waste.