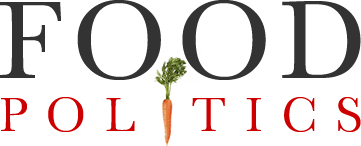 by Marion Nestle
The Golden Rice saga continues: approved in the Philippines
The International Rice Research Institute (IRRI) announces that the Philippine Department of Agriculture/Philippine Rice Research Institute (DA-PhilRice) has approved Golden Rice—bioengineered to contain beta-carotene, a precursor to vitamin A–and ruled it as safe as conventional rice.
 With this approval, DA-PhilRice and IRRI will now proceed with sensory evaluations and finally answer the question that many Filipinos have been asking: What does Golden Rice taste like?

To complete the Philippine biosafety regulatory process, Golden Rice will require approval for commercial propagation before it can be made available to the public.
My prediction: it will taste like rice.
But keeping up with this saga requires a lifetime commitment, apparently.
In 2016, I posted about Golden Rice, the poster child for the benefits of food biotechnology, pointing out that:
Beta-carotene is a precursor of vitamin A and the idea behind this rice was that it could—a conditional word expressing uncertainty—help prevent blindness due to vitamin A deficiency in areas of the world where this deficiency is rampant.

But vitamin A deficiency is a social problem.  Fruits and vegetables containing beta-carotene are widely available in such areas, but are not grown or consumed as a result of cultural or economic issues.  If they are consumed, people cannot absorb the beta-carotene cannot be absorbed because of poor diets, diarrheal diseases, or worms.

Here we are, 16 years after the Time cover, and Golden Rice is still not on the market.
In 2020, we are 20 years after the [in]famous Time Magazine cover—its operative word is the conditional "could"—and Golden Rice is still not on the market.  For an explanation of why, see my book, Safe Food: The Politics of Food Safety.
The saga continues.