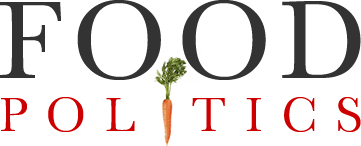 by Marion Nestle
Weekend reading: the new immigrant farmers
Laura-Anne Minkoff-Zern.  The New American Farmer: Immigration, Race, and the Struggle for Sustainability.  MIT Press, 2019.
This book is a study of Mexican-American farmers: who they are, what they do, and why and how they farm the way they do.  The author visited farms and interviewed farmers in California, Washington, Virginia, New York, and Minnesota.
In my research, I have found that throughout the United States, there are pockets of first-generation Mexican immigrant farmers who, unlike the majority of farmers in the United States, use a combination of what have been identified as alternative farming techniques.  This includes simultaneously growing multiple crops (from four to hundreds), using integrated pest management techniques, maintaining small-scale production (ranging from three to eighty acres, with most between ten and twenty, employing mostly family labor, and selling directly at farmers markets to their local communities or regional wholesale distributors….Immigrant farmers are filling unmet gaps in knowledge and labor as they ascend to farrm ownership….