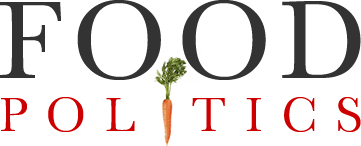 by Marion Nestle
"Let's Ask Marion" is coming September 1!
I just got the first copies of my forthcoming book with Kerry Trueman, Let's Ask Marion: What You Need to Know about the Politics of Food, Nutrition, and Health.
The publication date was supposed to be September 29 but University of California Press moved it up to September 1.  The y will also publish the e-book on September 1.
This means it can be used in fall classes (I'm using it in the NYU undergraduate class I'm teaching on Food Politics in the Covid-19 Era.
Information about the book and its Table of Contents are here.
You can read the Introduction here.
And UC Press sent me these photos.
It's a tiny book, not much bigger than a coffee mug.
Here's the back cover:
And here's the first page of the table of contents.