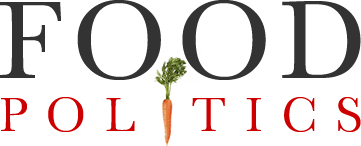 by Marion Nestle
Weekend reading: Transforming the US Food System
The Rockefeller Foundation has a new report out: Reset the Table: Meeting the Moment to Transform the U.S. Food System.
The report summarizes what Covid-19 has added to our dysfunctional food system.  It proposes three goals:
An integrated nutrition security system that treats access to healthy food as a right and embeds healthy food access as a core component of
health and education
Reinvigorated regional systems as part of a better-balanced nationwide food chain that includes diverse, agile, and prosperous local and regional food chains alongside a robust national chain, designed to serve all communities from rural to urban.
Building more equitable prosperity throughout the supply chain.
It summarizes all this in one graphic.
The challenge, of course, is how.