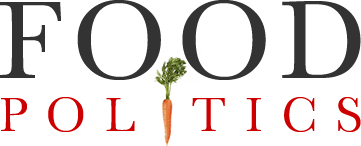 by Marion Nestle
Annals of international food marketing: Lithuanian instant noodles
I often get messages from PR people representing one food product or another.  This one, from Greta Skridailaitė of the Blue Oceans public relations firm, caught my eye.
Hello Marion​,

In order to satisfy the rising need for instant food in the European FMCG retail market KG Group – one of the biggest agriculture and food groups in the Baltic States – is launching a modern instant noodle production facility in Alytus city, Lithuania, having attracted 20M EUR investment.

Global Instant Noodle market is growing despite the Covid-19 turmoil and is predicted to reach USD 32.1 Billion by 2027. Until recently, most of the instant food has been produced and imported from different Asian countries.

Exclusive reliance on Asian suppliers has shown its drawbacks as supply chains were cut or unreliable during the Covid-19 pandemic. As a result, many companies began exploring local production options, seeking to alter their supply chains and be less dependent on Asia, especially China.

Below, please find a press release with comments from the Chairman of the Board of KG Group, Tautvydas Barštys.

Please advise if you have additional questions for the KG Group representatives – we'd be happy to help facilitate an interview.

Kind regards,

Greta
Really?
Rising need for instant food?
20 million Euro investment?
$32.1 billion in instant noodles by 2027?
Fears of not being able to get them from China?
I live on an entirely different food planet, alas, but I particularly loved this one because my grandparents came to the US from Lithuania in the early 1900s.