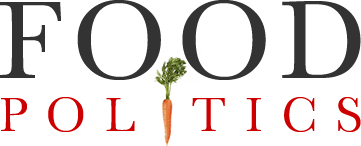 by Marion Nestle
Using the pandemic as a business opportunity, European version
Food Safety News reports that the European Commission is getting increasingly upset about fraudulent claims that specific food and supplement products will boost immunity and help protect against Covid-19 or even cure it.
The EC is worried about online advertisements.  Food Safety News reported more than 350 cases of such claims in June.  Now there are even more.
In the US, we mostly see this sort of thing—websites from the supplement industry telling you to take supplements.  Here  is what this one claims, with my comments in red.
Supplements can help you address nutrient insufficiencies or deficiencies in your diet—but can they help you fight COVID-19? Not as far as anyone knows.

While there hasn't been specifically-targeted research to determine which—if any—nutrients should be FDA-approved to ward off the virus, [Indeed] supplements are an ideal way to keep your body and your immune system functioning at optimal levels. No, they are not.  Food works much better.

As a result, many physicians and other health and wellness experts recommend beginning a simple supplement routine to ensure your body has the nutrients it needs to stay healthy.  Many others do not, and neither do I.…The supplements you take during the COVID-19 pandemic may not be specifically developed to ward off the coronavirus. Right.  So don't expect them to work.

Still, research has shown that they all play an important role in boosting the immune system, preventing respiratory damage, strengthening the body against viral infections, reducing inflammation—or all of the above.  This is true, but largely in experimental studies likely to have been funded by the supplement industry.
Obviously, I am not a fan of supplements.  There just isn't much evidence that they do anything useful for healthy people, and healthy people are the ones most likely to be taking them.
With respect to Covid-19, the best preventive strategy is avoidance (masks, distancing, etc).
The best immune-boosting strategy is to eat a healthy diet–largely (but not necessarily exclusively) plant-based, balanced in calories, and with minimal amounts of ultra-processed junk foods.
And let's all hope the vaccination comes soon and works like a charm.
Happy holidays.