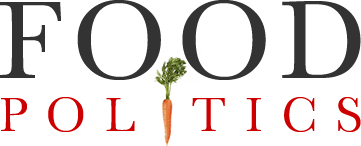 by Marion Nestle
Georgia Pizzagate: it's illegal to hand out free pizza to voters
The Republicans have figured out that if they can keep anyone who is against them from voting, they will win elections.  Here's the latest ploy.
The Georgia House passed a bill last week making it illegal to hand out free pizza to people waiting in line to vote.
No person shall solicit votes in any manner or by any means or method, nor shall any person distribute or display any campaign material, nor shall any person give, offer to give, or participate in the giving of any money or gifts, including, but not limited to, food and drink, to an elector, nor shall any person solicit signatures for any petition, nor shall any person, other than election officials discharging their duties, establish or set up any tables or booths on any day in which ballots are being cast.
Georgia has make voting so difficult that people have to wait on lines for hours.  This encouraged formation of Pizza to the Polls, a group that hands out free pizza to people on line.
During the last election, Georgia officials said it was illegal to hand out pizza, but it wasn't illegal then.
Now it might be.
You don't understand why food is political?  How's this for an example.