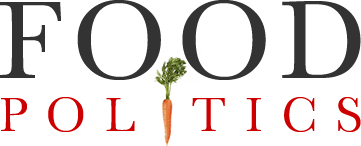 by Marion Nestle
Annals of food marketing: Gay Pride kids' cereal
Kellogg has issued a new cereal in honor of gay pride month.
And here's what's on the back.
The side panel gives examples of pronoun options (he/him, she/her, they/them, or add your own).  The top panel is a wrist band on which you can write your own pronouns.
I collect cereal boxes and didn't want to miss this one.  I could not find it in any of the supermarkets I've been to.  I bought this one online,.
But now that I have it, I am not sure what to make of it.
On the one hand: It's a partnership with GLAAD.  It promotes acceptance, and opposes bullying.  Hard to argue with that.  It also recognizes the market power of the pride community—but to what end?
On the other: This is a sugary, ultra-processed cereal, aimed at kids, no less.
The sugars

: One serving has 12 grams of added sugars, accounting for 24% of the upper daily limit for sugars and 37% of the calories in this cereal.

Ultra-processed

: This is the term for food products that are industrially produced, bear little resemblance to the foods from which they were derived, are made with ingredients that can't be duplicated in home kitchens, are formulated to be "addictive" ("You can't eat just one"), and are highly profitable.  Overwhelmingly, research shows these products to be associated with excessive calorie intake, weight gain, and chronic disease.

Marketed to kids:

The cartoon characters signal this.  Kids' cereals are brightly colored (e.g., Froot Loops), sugary, and marketed with cartoon characters.
Non-binary kids, like all kids, should be eating such cereals in small amounts, if at all.
I was curious to see what the press had to say about it—not nearly as much as I expected.
From where I sit, Kellogg is using gay pride to market its cereals.  This is about marketing.  Period.