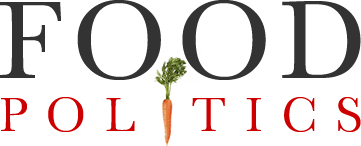 by Marion Nestle
Marketing fast food to kids, especially minority kids
The Rudd Center at the University of Connecticut issued a press release for its latest report on fast food marketing:
New Study Finds Fast-Food Companies Spending More on Advertising, Disproportionately Targeting Black and Latino Youth
The fast-food industry spent $5 billion on advertising in 2019, and the advertisements disproportionately targeted Black and Latino youth, according to new research published today by the Rudd Center for Food Policy and Obesity at the University of Connecticut. The new report, Fast Food FACTS 2021, finds that the industry's annual ad spending in 2019 increased by over $400 million since 2012, and that children and teens were viewing on average more than two fast food TV ads per day.
The report provides details on spending amounts.
It also breaks spending down by target:
And it gives many examples of the ways fast food companies market to kids:
Isn't it time to put a stop to this?
The report offers suggestions for voluntary actions, but that seems like a waste of time; companies are not going to voluntarily stop marketing to kids.  Way too much money is involved.
The Rudd Center also has lots of recommendations.
I'd start with this one:
The U.S. federal government should eliminate unhealthy food and beverage marketing to children as a tax-deductible corporate expense.