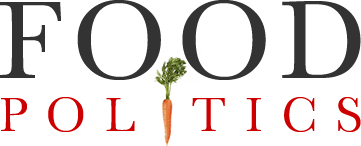 by Marion Nestle
Marketing strategy of the week: impulse buys
As I discussed in my book, What to Eat, the entire purpose of a grocery store or supermarket is to encourage sales, particularly impulse buys of profitable items.  Food and beverage companies pay stores to place their most profitable products where customers can most easily see them.
This makes checkout counters prime grocery real estate.
Mars Wrigley tells you how this works.
Mars Wrigley showcases new impulse shopping solutions and products
Mars Wrigley said its multifaceted merchandising solutions will shape impulse throughout the shopper journey and provide an effective retail experience, be it at curbside pick-up, online or in-store.

The company is set to work alongside retail partners to implement solutions that reimagine impulse at checkout and identify new spaces in aisle and digitally to optimise category presence and drive conversion [i.e., sales].

Spearheading this growth is its new Accelerating Impulse Moments (AIM) insights platform. This four-pillar platform consists of conversion strategies for retailers across all channels in stores and online, with Snacks Aisle Optimization, Secondary Display Growth, Transaction Zone Reinvention and Digital Solutions Execution.

These strategies will help retailers shape impulse throughout the shopper journey to create an effective and engaging omni-channel experience.
Comment: You are the subject of this "effective and engaging omni-channel experience."  This may look as if it is about helping grocers market products, but it is really about getting you to buy candy and chewing gum.