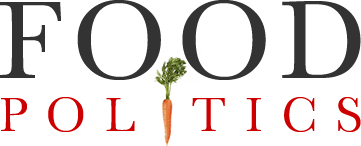 by Marion Nestle
Industry-funded study of the week: Would you believe Jackfruit?
Jackfruit?  No, I'm not kidding.
For one thing, it's JSTOR Daily's Plant of the Month: "The newly hot alternative to meat has a long history."
Jackfruit is not new in South Asia and its surrounding regions, where it has been a culturally significant foodstuff for centuries. Nor is jackfruit new in the West. Rather, it has a long and disquieting history: British imperialists wielded jackfruit as a tool to provide cheap nutrition to enslaved and coerced laborers throughout their empire.
Here's what it looks like on the tree:
And off: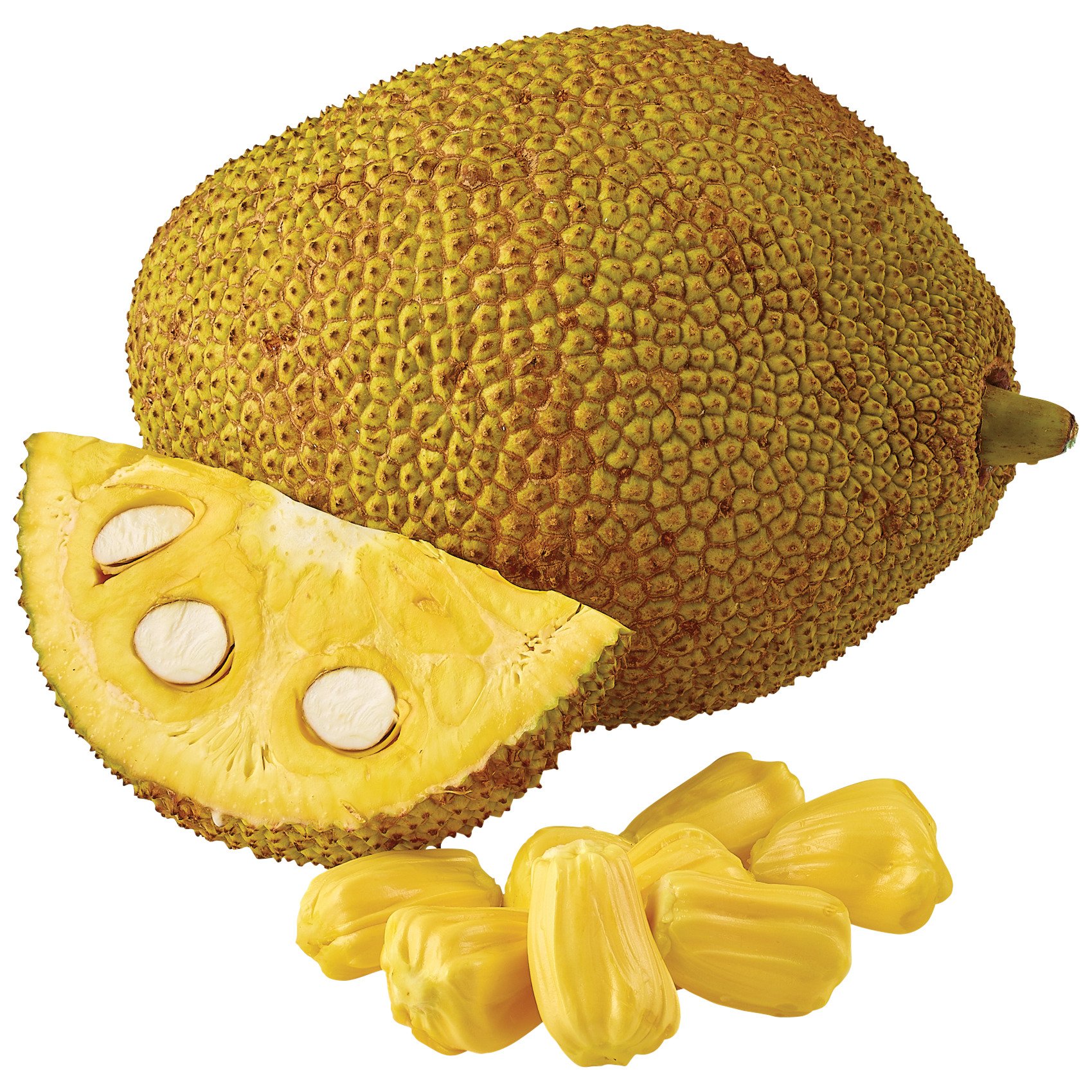 If you are in the business of selling Jackfruit, or products made from it, you will want research demonstrating health benefits.
Voila!
The study: Efficacy of green jackfruit flour as a medical nutrition therapy replacing rice or wheat in patients with type 2 diabetes mellitus: a randomized, double-blind, placebo-controlled study  Gopal Rao, K. Sunil Naik, A. G. Unnikrishnan & James Joseph.  Nutrition & Diabetes volume 11, Article number: 18 (2021)
Methods: This was a randomized, double-blind, placebo-controlled study of patients with type-2 diabetes who were being treated with oral antihyperglycemic agents.  They were either given jackfruit flour 30 g/day (Group A) or placebo flour (Group B) for 12 weeks.
Results: Patients from Group A had a better reduction in glycosylated hemoglobin, fasting plasma glucose, and postprandial plasma glucose than patients in Group B.
Conclusion: This study demonstrates the efficacy of jackfruit flour in glycemic control as medical nutrition therapy replacing an equal volume of rice or wheat flour in daily meal.
Funding: Diet Fibre 365 Food Products Pvt Ltd, India.
Acknowledgment: "The authors would like to acknowledge Abiogenesis Clinpharm Pvt Ltd, Hyderabad, for medical writing assistance funded by Diet Fibre 365 Food Products Pvt Ltd, Mumbai, India."
Competing interests: JJ is the inventor of Jackfruit 365™ Green Jackfruit Flour with a pending patent and CEO of God's Own Food Solutions Pvt Ltd which along with its subsidiary Diet Fibre 365 Food Products Pvt Ltd manufactures and markets the product. AGR, KSN, and UAG have no conflict of interest to declare.
Comment: This is a classic example of the funding effect in nutrition research.  The author owns the Jackfruit flour and the company that markets it, and the funder wrote (OK, helped to write) the paper.  The results were predictable.
Reference: For a summary of research on the "funding effect"—the observation that research sponsored by food companies almost invariably produces results favorable to the sponsor's interests, but that recipients of industry funding typically do not recognize its influence—see my book, Unsavory Truth: How Food Companies Skew the Science of What We Eat.