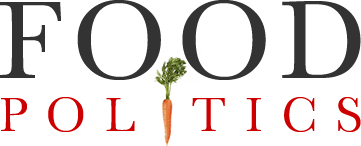 by Marion Nestle
CBD Update: Products, Theft, Fraud, and Lack of Regulation
It's not easy to track the food politics of Cannabis.  New edible and drinkable products are entering the market all the time, and the FDA still hasn't gotten around to issueing regulations that anyone can understand.
I've been getting email PR for drinkables, for example:
All-natural Wavze CBD Water Enhancers; CBD water is the new wave of consuming cannabinoids, made by infusing water with CBD particles. The water-soluble CBD plays into bioavailability, allowing the product to be absorbed more efficiently and adding versatility…Nanotechnology found in Wavze with particles as small as .01-100 nanometers, on the other hand, has proven to improve nutrient delivery…Available in three flavors – lemonade, coconut and lime, dragonfruit [in shot-size bottles]…Price: $25.00 (10mg squeeze bottle).
CBD sauces:  These include things like Loud Grandma CBD Chili Crisp Oil, advertised as "a little fruity and funky…not crazy hot, but it packs a flavorful punch when used on leftover rice or spooned over scrambled eggs. Each teaspoon is a 10-milligram dose of CBD;" Potli's CBD Feel Good Honey, "crafted with raw, wildflower honey harvested in California and infused with 10 milligrams of CBD per teaspoon…Maybe try it in a Gold Rush?; and Hot Sloth CBD Hot Sauce made with white miso paste, fermented plum, dragonfruit, habanero and 15 milligrams of CBD per teaspoon.
CBD from orange peels: A different CBD story:  A new CBD made from orange peel could signal a breakthrough for the industry and offer access that was once unimaginable…. Read more
But the market may not be doing all that great.  Theft and fraud are major concerns:
So is lack of regulation
Mitch McConnell didn't know what he was doing when he passed the 2018 Farm Bill. The bill included his provision that legalized industrial hemp, a form of cannabis that can be made into a wide variety of products including cannabidiol, a non-intoxicating cannabis compound commonly called CBD. That part was intentional — the law quickly launched a multi-billion dollar industry that put the once-obscure CBD compound into lattes, seltzers and hundreds of CVS stores across the country.  But after three years it appears one of the law's biggest impacts was entirely unintentional: It accidentally created a booming market for synthetic THC, marijuana's primary intoxicant.
The FDA is AWOL according to Politico.
The FDA's original mission, in the words of acting FDA Commissioner Janet Woodcock, centered on "frustrating the sale of products peddled by frauds, charlatans, and careless companies." But it isn't doing that, and it hasn't for a while now…when it comes to the non-prescription products that tens of millions of Americans buy every day — and which underlie a vast and growing industry — the agency is far less focused and effective, and in some cases, totally absent…the FDA's failure to act is not only dangerous for consumers; it's deeply damaging to the legitimate companies that are forced to compete with those that are reckless or worse.
Health Affairs, with support from the Robert Wood Johnson Foundation, takes a serious look at CBD policies and the lack thereof.
Cannabis Liberalization In The US: The Policy Landscape: State cannabis policies are inconsistent across jurisdictions and often conflict with federal policy. Policy makers should adopt an approach to cannabis liberalization that addresses these inconsistencies, improves the safety of cannabis supply, and combats health disparities and other inequities.
Cannabis legalization In The US: Population Health Impacts:  Evidence regarding the effects of recreational cannabis legalization on public health is inconsistent. Future research should assess heterogeneous policy design, differential effects on population subgroups, and effects related to characteristics of legal cannabis supply.