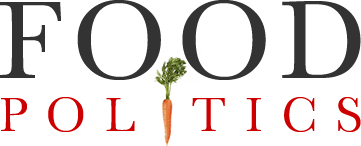 by Marion Nestle
Weekend reading: Food and Inequality
Priya Fielding-Singh.  How the Other Half Eats: The Untold Story of Food and Inequality in America.  Little, Brown Spark, 2021.
I did a blurb for this book (some of it ended up on the cover)
How the Other Half Eats is a must-read for anyone who has ever wondered why Americans don't eat more healthfully. Fielding-Singh achieved something remarkable in gaining the trust of families who then let her observe their daily food choices. Her book is a thoughtful, riveting, compassionate, and utterly compelling account of why eating healthfully is so difficult, especially for the poor. What's more, she offers a superb example of why on-the-ground field research is invaluable for gaining a deep and nuanced understanding of the ways that our industry-driven and highly inequitable food environment affects real people on a daily basis.
What I found so amazing about this book was that Fielding-Singh actually talked to people about how they feel about their diets—and listened.  Her analysis is exceptionally thoughtful.  Some examples:
From page 253
It is one thing to be able to find and afford a head of cauliflower.  But it is another to want to buy that cauliflower, to choose to spend one's money on that cauliflower (at the expense of other purchases), to have the time and tradition to cook that cauliflower, and to possess the patience to weather one'd child's complaints and pleas for macaroni and cheese and soldier on to feed that cauliflower to one's child.  Only a handful of parents I met had all of these things.
From page 255
Personal responsibility has never solved a public health problem or remedied an inequity.  Food is no exception…Many of the families I met had either done so or were trying to figure out how to eat more nutritiously with the resources they had.  But, largely due to the structures implemented by the food industry and federal government, most felt like they were fighting an uphill battle—and losing.
Page 259
Banning marketing to kids would give moms a fighting chance of being able to feed their kids what they want rather than what corporations push on them.  Currently, only those families with the most money, time, and bandwidth have a shot at prevailing against the industry—and even those families often struggle and even fail.  Protection from the food industry should be right granted to all families, not a privilege reserved for the few.