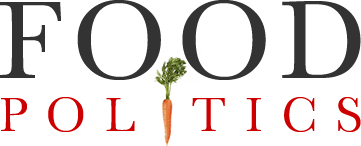 by Marion Nestle
Industry-funded study of the week: would you believe baobab?
I learned about this study from an article in FoodNavigator.com, "Baobab industry welcomes study linking the fruit to good gut health."
The title raised the question, "Who funded this?"  Bingo, as it turns out.
Baobabs are enormous African trees that produce a highly fibrous fruit.
I can't say it looks particularly yummy.  In fact, it is described as "floury, dry, and powdery" and works best as a powdered ingredient.
But the baobab industry?  Who knew such an entity existed?
It does.  Hence this study:
The study: A Pectin-Rich, Baobab Fruit Pulp Powder Exerts Prebiotic Potential on the Human Gut Microbiome In Vitro.  Martin Foltz, Alicia Christin Zahradnik, Pieter Van den Abbeele, Jonas Ghyselinck, Massimo Marzorati.  Microorganisms. 2021 Sep 17;9(9):1981.
Methods: Test tube mixing of baobab powder with colonic bacteria.
Results: Baobab fruit pulp powder boosted colonic acidification across three simulated human adult donors due to the significant stimulation of health-related metabolites.
Conclusions: Overall, Baobab fruit pulp powder fermentation displayed features of selective utilization by host microorganisms and, thus, has promising prebiotic potential.
Funding: The studies described in this manuscript were performed at the request of and were funded by Döhler, 94295 Darmstadt, Germany  Surprise!  This company makes baobab powder.
Conflict of interest:  M.F. and A.C.Z. are employees of Döhler. While M.F. participated in the design of the study, the interpretation of the data, and the revision of the manuscript, M.F. did not participate in the collection and analyses of data.
Comment: No food, product, or ingredient is too obscure to avoid industry attempts to demonstrate that it can be marketed as a "superfood" (see, for example, this product).
Reference: For a summary of research on the "funding effect"—the observation that research sponsored by food companies almost invariably produces results favorable to the sponsor's interests but that recipients of industry funding typically do not recognize its influence—see my book, Unsavory Truth: How Food Companies Skew the Science of What We Eat.