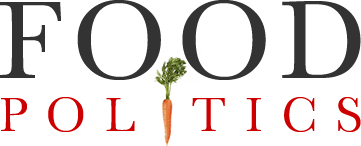 by Marion Nestle
Weekend reading: Meat
Brian Kateman.  Meat Me Half-Way: How Changing the Way We Eat Can Improve Our Lives and Save Our Planet.  Prometheus Books, 2022. 
I hadn't expected this book to be so compelling, but it was and I did a blurb for it.
Meat Me Half-Way is an exceptionally thoughtful and well-argued synthesis of the rationale for the "reducetarian" movement to eat less (but not necessarily zero) meat as a means to improve human and planetary health. I especially like the book's call to unite vegans, vegetarians, proponents of plant-based and cell-based meats, and advocates for regenerative agriculture in this common cause.  Sign me up!
Kateman says
Ultimately, we all want to see the end of factory farming…we must support, or at least not actively oppose, legal approaches toward that end—even when others' solutions for chipping away at factory farming are not our preferred ones.  This means plant-based meat and cell-cultured meat advocates not actively opposing better meat—even if they don't think better meat is the ethical, environmental, or nutritional ideal.  This also of course means better-meat advocates not opposing plant-based and cell-cultured meat for not being "the real thing.  (P. 179)