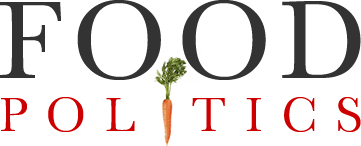 by Marion Nestle
Industry-funded study of the week: cranberries—again!
Cranberry marketing gets wilder and wilder.  Last week I posted a study of endothelial function paid for by the cranberry industry.
But here's a study that tops it.  I learned about it from a headline in NutraIngredients.com: Cranberry consumption may boost memory and ward off dementia in elderly, study finds.
Oh come on.  Really?
I went right to it.
The study: Chronic Consumption of Cranberries (Vaccinium macrocarpon) for 12 Weeks Improves Episodic Memory and Regional Brain Perfusion in Healthy Older Adults: A Randomised, Placebo-Controlled, Parallel-Groups Feasibility Study.  Emma Flanagan, Donnie Cameron, Rashed Sobhan, Chloe Wong, Matthew G. Pontifex, Nicole Tosi, Pedro Mena, Daniele Del Rio3, Saber Sami, Arjan Narbad, Michael Müller, Michael Hornberger and David Vauzour.  Front. Nutr., 19 May 2022 | https://doi.org/10.3389/fnut.2022.849902
Design: This was a 12-week randomised placebo-controlled trial of freeze-dried cranberry powder in 60 older adults aged between 50 and 80 years. Investigators measured memory and executive function, did neuroimaging, and took blood samples before and after .
Results: "Cranberry supplementation for 12 weeks was associated with improvements in visual episodic memory in aged participants when compared to placebo."
Conclusions: "The results of this study indicate that daily cranberry supplementation (equivalent to 1 small cup of cranberries) over a 12-week period improves episodic memory performance and neural functioning."
Funding: "This research was supported by a Cranberry Institute grant…The Cranberry Institute was not involved in the design, implementation, analysis, and interpretation of the data."
Conflict of Interest: "DV, MH, MM, and AN received funding from the Cranberry Institute.  The remaining authors declare that the research was conducted in the absence of any commercial or financial relationships that could be construed as a potential conflict of interest."
Publisher's Note:  "All claims expressed in this article are solely those of the authors and do not necessarily represent those of their affiliated organizations, or those of the publisher, the editors and the reviewers. Any product that may be evaluated in this article, or claim that may be made by its manufacturer, is not guaranteed or endorsed by the publisher."
Comment: This is the first time I have ever seen a Publisher's Note like this.  Even the publisher is troubled by the fact that this study is funded by a cranberry industry trade group and the four most senior authors report funding from the group.  Without even getting into whether cranberry powder is equivalent to cranberries, whether anyone can eat cranberries without adding their weight in sugar, or whether any other fruit might have similar effects, we should ask whether it makes any sense at all to think that any one single food could boost memory and prevent dementia in the elderly.
For detailed discussion of how industry funding influences research, and the consequences of such practices, see my book Unsavory Truth: How Food Companies Skew the Science of What We Eat.