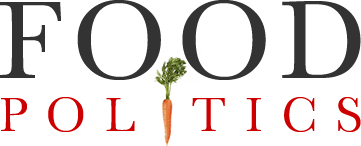 by Marion Nestle
Taxing sugar-sweetened beverages: a how-to guide to legislation
We have Healthy Food America and the University of Washington, the UCONN Rudd Center for Food Policy & Health, and the Public Health Law Center at Mitchell Hamline School of Law to thank for this guide to tax legislation that will promote health and racial equity.
The report:
Reviews tax laws proposed and achieved in the US
Summarizes the experience of advocates and policymakers
Examines approaches used in alcohol, tobacco, and cannabis taxes
Recommends how to draft legislation to promote equity
The full report: Investing Sweetened Beverage Tax Revenues to Advance Equity: Recommendations for Drafting Legislation
An infographic provides a quick overview.
Other supporting materials are available on the Healthy Food America website.
Want to give this a try?  Here's how.