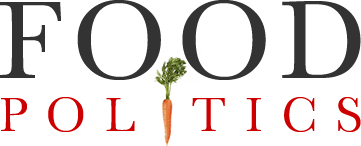 by Marion Nestle
Industry funded criticism: front-of-package labels
Serge Hercberg, who originated the NutriScore front-of-package labeling system used in France and several other European countries send me a link to this review by several Italian investigators.   To refresh memory, this is how NutriScore works.
It's a bit complicated but this paper is even more so.  Its writing seems obfuscating, but judge for yourself.
The review: Uncovering the Effect of European Policy-Making Initiatives in Addressing Nutrition-Related Issues: A Systematic Literature Review and Bibliometric Analysis on Front-of-Pack Labels.  Nutrients2022, 14(16), 3423; https://doi.org/10.3390/nu14163423
Conclusions: "The most recent goal of EU policy-makers is to find a harmonized and universal labelling system to adapt in all European countries. However, observing the structure of the extant literature, there might be two current risks that should be avoided. The first risk is to outline a labelling scheme that is not fully supported by converging evidence as derived from multiple different constructs. The second one refers to the risk of implementing a labelling scheme grounded on valid results and high levels of citations, supported by a network of authors, but overlooking the fragmentation of other valid positions in the literature that together contribute to depicting an environment in which the different and still valid results reflect the diversity of alternatives that are equally effective, but less supported. In conclusion, the right choice of FoPL would benefit both consumers and the food industry, but there are still additional knowledge and usage gaps that must be fulfilled to define the proper universal option that supports consumers toward healthier and more informed food choices."
Funding: The research received non-conditional funding from Federalimentare.
Conflicts of Interest: The authors declare no conflict of interest.
Comment: Federalimentare is the Federazione Italiana dell'Industria Alimentare, the major Italian food trade association.  It strongly opposes use of NutriScorre (no surprise).  The authors do have a conflict of interest, but either do not recognize it or are denying it.
I think what they are saying that NutriScore and other front-of-pack systems are not "fully supported by converging evidence," suggesting that better alternatives would "benefit both consumers and the food industry."
But what's really going on here is that front-of-pack labels discourage puchases of ultra-processed foods.  It is understandable that the food industry dislikes them.
This paper is part of a concerted effort by the Italian food industry to discredit NutriScore.
Serge Hercberg, a professor of nutrition at the University of Paris, is under intense personal attack from Italian Twitter trolls, who have been posting insulting and threatening anti-Semitic tweets about his background (Polish Jewish) and his work with NutriScore.
Nutri-Score is not perfect (no such scheme can be) but the only explanation for these attacks must be that it is working.  The attacks are strong evidence for its effectiveness.
Who would ever imagine that a front-of-package food label would elicit anti-semitic vitriol.
Tough times, these.