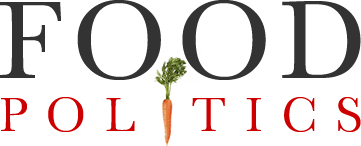 by Marion Nestle
It's published! Slow Cooked launches TODAY!
Today is the official publication day for my memoir, Slow Cooked: An Unexpected Life in Food Politics. 
I've been posting the early reviews and comments on the page devoted to this book.
You can still get a 30% discount at the University of California Press site.  At checkout, use code 21W2240.
I'll be speaking about the book online and in person.
OCTOBER 6, Thursday.  In person with MOFAD and WNYC in conversation with Laura Shapiro.  7:00 to 8:15 p.m.  Books available for signing.   Greene Space, 44 Charlton.  Information and tickets HERE.

OCTOBER 12, Wednesday.

  Online with NYU's Fales Library in conversation with Clark Wolf.  5:00-6:00 p.m.  Registration is HERE.

OCTOBER 13, Thursday.

  Online with Hunter's Food Policy Center in conversation with Charles Platkin, 9:30 to 10:30 a.m.  Registration is HERE.
OCTOBER 19, Wednesday.  In person at NYU's Bookstore, 726 Broadway @ Waverly: Meet the Author and book signing.  6:00 p.m.  (The bookstore usually closes at 6:00 but will stay open for this event).  No registration needed; just come!
Later scheduled events are listed under Appearances.
I'm eager to hear what you think of it.   Enjoy!