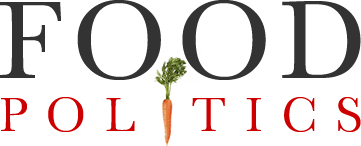 by Marion Nestle
PepsiCo is looking for co-optable dietitians
A reader sent me a PepsiCo job announcement sent to dietitians.
CONTRACTOR, SENIOR SCIENTIST: LIFE SCIENCES, SCIENTIFIC ENGAGEMENT TEAM

The PepsiCo Life Sciences Engagement Team is responsible for strategic coordination and execution of Life Science related internal and external science communication and partnership programs to help achieve growth by transforming our product portfolio to meet our PEP+ goals for added sugars, saturated fat and sodium reduction.

We are looking for a Senior Scientist to support our team that drives engagement to build external scientific credibility of our brands among key opinion leaders and consumer influencers and to help deliver internal education to equip our PepsiCo colleagues with relevant nutrition knowledge about our portfolio transformation journey.
Among the job responsibilities are to work on:
The AND conference and expo (the exhibits) in Denver, October 2023
Education tools and messages for PepsiCo Life Science
Social media, website
Competitor assessment on scientific communications
Educational materials related to sports nutrition and hydration
The job requires
Master's degreMe in nutrition or a closely related field
Registered Dietitian preferred, but not required
0-2 years of experience at a major food manufacturer or related experience (recent graduate acceptable)
Pepsi Life Sciences offers continuing education credits to dietitians.  Examples:
Unpacking Preconceptions About Packaged Foods
The Science of Sweetness: Taste and Learn
Comment
PepsiCo may own Quaker Oats, but most of its products are ultra-processed and best minimized or avoided.
Dietitians ought to be advising clients and the public to avoid ultra-processed foods (especially sugary drinks). from PepsiCo.
PepsiCo employs dietitians.  That way it can boast about its nutrition initiatives.
Dietitians who choose to work for PepsiCo are co-opted; they become part of the company's marketing initiatives.
I just hope the job pays really well.
*******
For 30% off, go to www.ucpress.edu/9780520384156.  Use code 21W2240 at checkout.