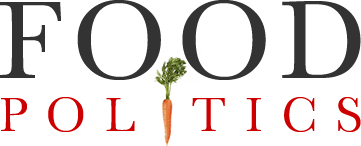 by Marion Nestle
Weekend reading: USDA's food assistance programs
I find it hard to keep up with everything USDA is doing in food assistance, because its programs go way beyond SNAP.  Every now and then, the USDA sends an update via email.
USDA's domestic food and nutrition assistance programs affect the daily lives of millions of people, with about one in four U.S. residents participating in at least one food assistance program at some point during a typical year.

Expenditures for food and nutrition assistance account for more than two-thirds of USDA's budget.

USDA food and nutrition assistance programs, costs and participation, fiscal year 2022

USDA expenditures on food assistance programs, fiscal years 1970–2022

You may also be interested in charts on:
The point: This is a huge amount of money.  These programs demonstrably relieve poverty, but are not nearly enough to solve it.  And the amounts are large enough to constitute a target for budget cutters, regardless of consequences.
Most of the attention focuses on SNAP, the most expensive program.  To the extent that the others stay off budget cutters radar, they can do plenty of good.
And these are basically what's left of the safety net for the poor (except for the Earned Income Tax Credit).
These help, but not nearly enough.