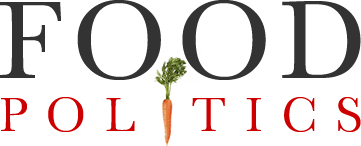 by Marion Nestle
Weekend reading: food assistance
The USDA has released its annual report on food assistance.
What Did This Study Find?
Spending on USDA's domestic food and nutrition assistance programs reached a historic high of $182.5 billion. (it was $127.5 billion in 2020).
The increase was primarily driven by increases in USDA's Supplemental Nutrition Assistance Program (SNAP) and Pandemic Electronic Benefit Transfer (P-EBT) spending.
Other findings:
On average, 41.5 million people participated in SNAP each month, 4 percent more than in the previous fiscal year.
A temporary benefit increase, the expansion of emergency allotments, and higher participation contributed to a historic high in Federal SNAP spending of $113.8 billion, 44 percent more than in FY 2020
On average, 6.2 million people participated in the Special Supplemental Nutrition Program for Women, Infants, and Children (WIC) each month, nearly the same as the previous fiscal year; Total WIC spending was $5.0 billion, 1 percent more than in FY 2020.
Pandemic-related disruptions to child nutrition programs resulted in 8.4 billion total meals being served across the National School Lunch Program (NSLP), School Breakfast Program (SBP), Child and Adult Care
And all that spending is one of the reasons why poverty rates went down.